Gardening
I haven't had a garden in years; the last time was in California with its super easy year-round growing conditions. Now we've bought a house in short-growing season Colorado with a horrendous (but large) backyard that was neglected for about a year and is basically a blank slate.
It would be great if we had the money to hire landscape designers and workers to instantly build our perfect dream yard, but we'll be doing most of the designing and work ourselves, and it's going to take
years
, part of an evolving, organic, as it were, process.
I'm so excited.
Here's what we have to work with:
The seedlings will soon find a seasonally permanent home outside: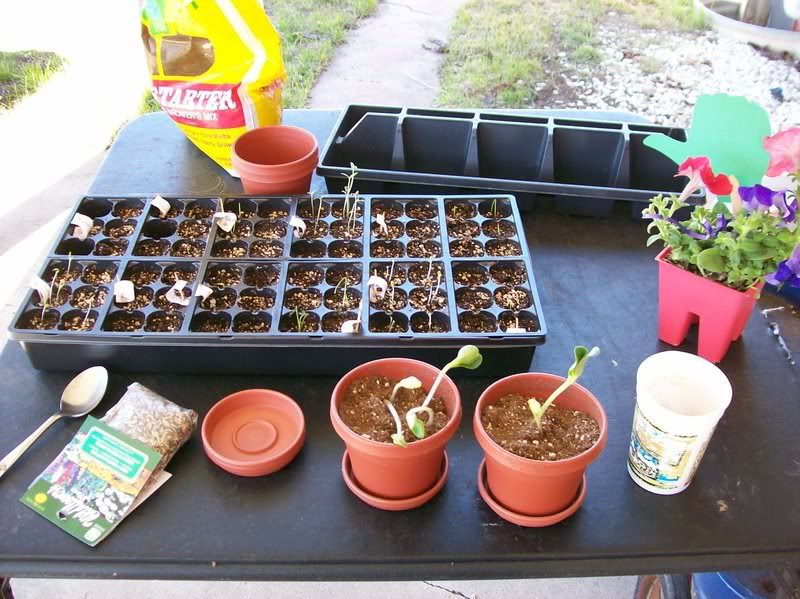 It's a good thing I have the patience to grow things from seed. I only have to feed, clothe, entertain and educate these two for less than two decades. Meanwhile, crack that whip: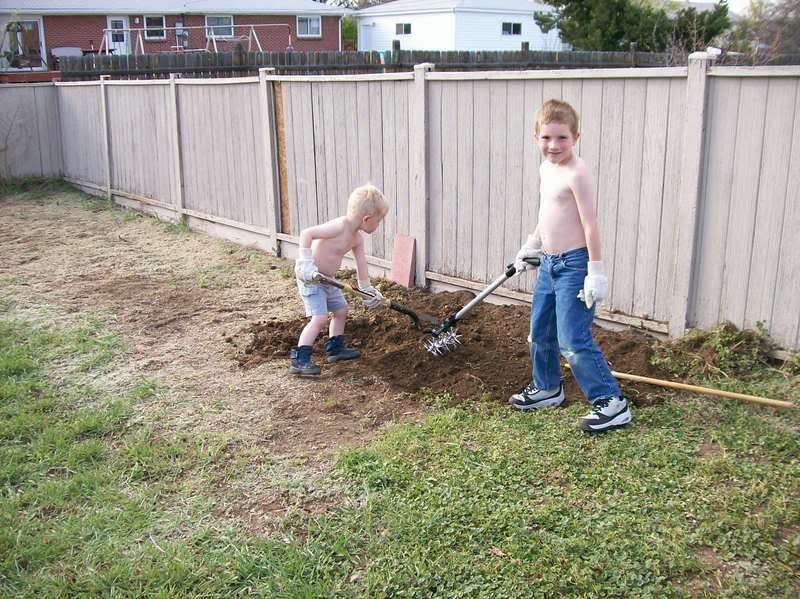 Labels: gardening