That Was One Hell of a Code Red
Lieutenant General Philip Kensinger evaded the service of a subpoena to appear before Congress and tell what he knows of the death of Pat Tillman.
And he's still in hiding
. Which means he has some big ass secret he's keeping.
It's not a simple friendly fire and misguided coverup type of secret. And it's not a fragging and a misguided coverup type of secret. It's got to be a murder and deliberate coverup kind of secret.
Yeah, I'm pretty comfortable saying
Pat Tillman was murdered
.
Unlike
Lt. Col. Matthew Andrew Markinson
, I doubt Kensinger has even the twisted honor necessary to put a bullet in his own head. Which, of course, he shouldn't.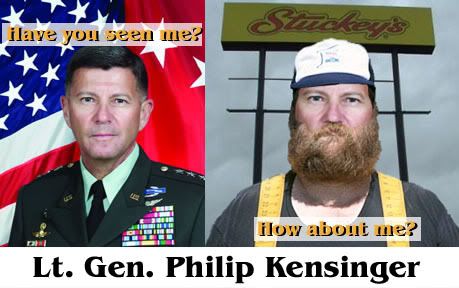 Labels: Bush Administration, patriotism, rule of law